Hunter Ice Skating Stadium (HISS) has a great team of professional qualified coaches to support and develop our skaters to be the best that they can be.  Our coaches are members of the Australian Professional Skaters Association (APSA) and have current contracts with HISS for 2021.
Prospective coaches are required to make application to coach at Hunter Ice Skating Stadium.  Acceptance of any further coaching staff will be subject to availability of a coaching position.
Private coaching staff applications will only be consider if the applicant has achieved Level 1 or above accreditation with APSA/NSWPSA.  Subject to position availability.
Level 0 applications will be considered for the Learn to Skate program.
Applications should be forwarded to the Head Coach, Tricia Burns and Rink Manager, Garry Doré.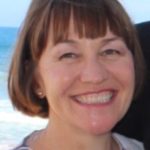 Jennifer Bissett
Currently on Leave