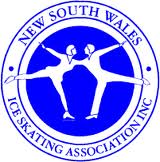 ADDITIONAL TEST DATE – 4TH FEBRUARY AT CANTERBURY OLYMPIC ICE RINK
Attention – Skaters wishing to complete testing for Technical and/or Artistic Competition.
THE GOOD NEWS: Due to unprecedented numbers registering for testing IN 2018 and the release of closing dates for competition, an additional test date has been added to the calendar, so as not to disadvantage those needing to qualify or just haven't been able to secure a test date.
THE NOT SUCH GOOD NEWS (for some): You will need to be ready to undertake your test on Sunday 4th February between 8.45 and 11 am at Canterbury Rink.
If you are interested, please make application via the NSWISA website which is now open for registrations. This date will close as soon as it is deemed full, so please don't delay.
Gloria Williams
Administration
NSWISA